Original authors: Regina Collins and Christine Thelander 
Saving for a home is no mean feat. On top of your home loan deposit amount, there are a number of additional costs you may have to factor in before you can step onto the property ladder. Depending on how much of a deposit you have, one potential cost you may need to consider is lender's mortgage insurance (LMI).
LMI was thrown into the spotlight during this year's federal election, when the Liberal party announced (and Labor promised to match) a First Home Loan Deposit Scheme. This would allow 10,000 eligible first-time homebuyers a year to get an LMI-free loan with a deposit of as little as 5%. Under the proposed $500 million scheme, the government would guarantee the shortfall needed to reach a 20% home loan deposit. According to the government, this could save eligible buyers around $10,000 in LMI costs. 
So what actually is LMI? How much does it cost? And when will you have to pay it?
What is LMI and how does it work?
LMI is an insurance policy that some borrowers need to pay for. The purpose of LMI is to protect the lender from financial loss if the borrower can't afford to meet their home loan repayments.
If the borrower defaults on their loan and the sale of the property doesn't equal the unpaid value of the mortgage, lenders can claim on the LMI policy to make up the difference. 
Many people believe that LMI is designed to protect the borrower in the case of loan default, but this is actually mortgage protection insurance, which is a different product. The true purpose of LMI is to protect and potentially benefit the lender. Additionally, by reducing the risk to the lender, LMI can allow banks and other financial institutions to lend larger amounts and approve more home loan applications.
If your lender requires you to take out LMI, it can typically be paid upfront or capitalised into (added to) your home loan. Either way, LMI premiums are typically non-refundable. This means if you switch your loan to another provider in the future, you generally won't be able to transfer your LMI to another lender, and depending on the situation you may have to pay for a new policy through the new lender.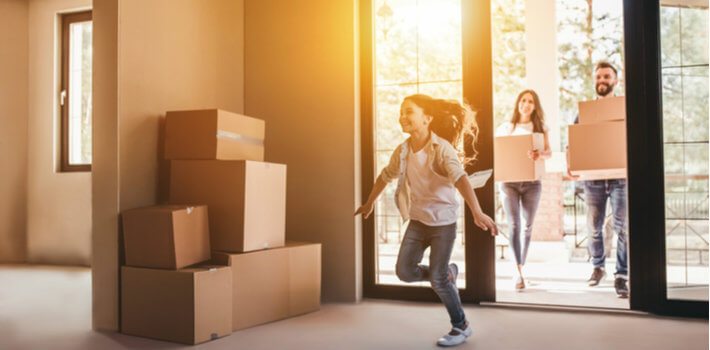 Generally a lender will require you to pay for LMI if your home loan deposit is less than 20% of the total value of your property – or in other words if your loan-to-value ratio (LVR) is more than 80%. However, as different lenders may have different rules, it could be worth checking what each individual lender's policy is.
If you're looking to avoid paying LMI but you don't have much of a deposit saved up, you may be better off not entering the housing market just yet, and waiting until you have saved up the 20% deposit that is generally required to avoid paying LMI.
5-Star Rated Home Loans on Canstar's database
If you're in the market for a new home loan, the table below displays a snapshot of some of the outstanding value variable and fixed rate home loans on our database with links to lenders' websites. This is sorted by comparison rate (lowest-highest) and then alphabetically by provider name. Products shown are principal and interest home loans available for a loan amount of $500K in NSW of 85% LVR of the property value. Choose between the First Home, Next Home, Investing and Refinance tabs to view results most relevant to you. Bear in mind that loans with an LVR of more than 80% may attract LMI and may impact the interest rate. Before committing to a particular home loan product, check upfront with your lender and read the applicable loan documentation to confirm these factors and whether the terms of the loan meet your needs and repayment capacity. *Comparison rate based on loan amount of $150,000 and a term of 25 years. Read the Comparison Rate Warning. Use Canstar's home loan selector to view a wider range of home loan products.
Sharing is caring